Goodreads Monday is a meme which used to be hosted over on Forever Reading that honors those books that we thought sounded good, but we never actually got around to reading them.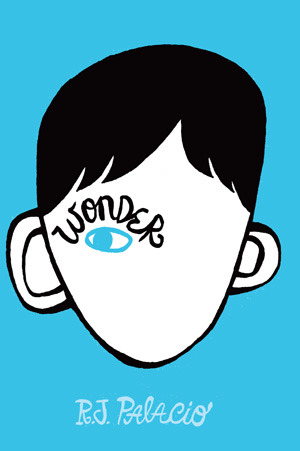 Title: Wonder
Author: R.J. Palacio
Publication Date: February 14, 2012
Added to my shelf: November 30, 2012
Synopsis: I won't describe what I look like. Whatever you're thinking, it's probably worse.


August (Auggie) Pullman was born with a facial deformity that prevented him from going to a mainstream school—until now. He's about to start 5th grade at Beecher Prep, and if you've ever been the new kid then you know how hard that can be. The thing is Auggie's just an ordinary kid, with an extraordinary face. But can he convince his new classmates that he's just like them, despite appearances?

R. J. Palacio has written a spare, warm, uplifting story that will have readers laughing one minute and wiping away tears the next. With wonderfully realistic family interactions (flawed, but loving), lively school scenes, and short chapters, Wonder is accessible to readers of all levels.
Reason Added:
This book has racked up quite the assortment of literary awards. When it was up for one of them (though I can't remember which one), the book popped up on my radar and the phrase "accessible to readers of all levels" was what sealed the deal. Wonder is an age group below Young Adult, and I don't often read books from the Juvenile Fiction category. This seems like a weird thing to say now that I've realized a good portion of my childhood was spent reading such books. Looking back on the description, I now think of Darnielle's Wolf in White Van which also features a narrator with disfigurement, and I did really enjoy that one. Anyway, I tend to pass this one up when I see it in bookstores because of it's main demographic, a characteristic that is not related to the quality of the book itself.
Anyone care to offer your two cents on this one?