I had the absolute pleasure of attending LeakyCon again this year. Unfortunately, I came down with the worst summer cold just after returning home, which I'm using as my excuse for not posting these reviews sooner. 🙂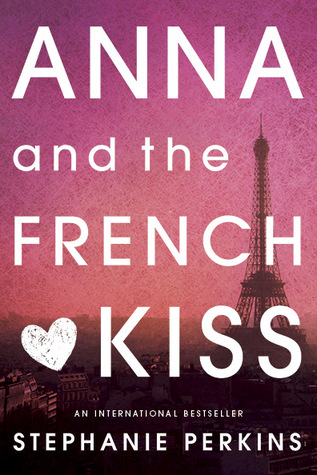 Anna and the French Kiss by Stephanie Perkins:
Wow, I can't remember the last time I read some straight-up YA realistic fiction. I carried this one with me and read in between events at Leaky, and several people came up to me to say how much they loved this book. I can totally see why! I was worried going in that I wouldn't be able to connect with the protagonist, Anna, because she is so young. I found it was just the opposite. Anna was so easy to like and root for. Partially clouded by the haze of seeing Stephanie around the hotel and convention a bunch of times throughout the course of reading this, I've become a Perkins fangirl. (Stephanie's husband performs wizard rock under the name Gred & Forge.) Anna and the French Kiss has incredibly lush prose and expertly navigated plot. I was so engrossed in this book, that I sat in a chair in the lobby for two and a half hours reading. Later I was told that several friends passed me and tried to catch my eye, but I was clueless to anything but Anna. I finished this book at 4am the day before leaving, having locked myself out of the hotel room I was sharing to get some quiet reading time… on the floor of the hallway. Everyone, read this book. After I finished it, I immediately regretted not picking up a copy of the sequel (or possibly companion book?) before it sold out. I'm so interested in seeing how this series pans out. At the point I'm at, Stephanie has it set up to where this could become some Faulknerian Yoknapatawpha universe, where she keeps delving in to different characters embedded in Anna. That's wishful thinking, but I just want more of these books.
Eleanor & Park by Rainbow Rowell:
Okay, I'd been wanting to read this book for at least a year now. Let me start off by saying this is so much more than a teen romance novel. Reading this after reading Landline (also by Rowell) was like an electrical surge to the heart. E&P resonated with me in many ways that Landline did not. This was one of the rare books that when I finished it, I sat in the quiet for a few minutes, wanting to start the book over again but not wanting to max out all the emotions running through my body. And okay, I started this book when I was sick, totally drained and wanting to zonk out for a day or two. I opened this book at 11pm, laying in bed, and
stayed up all night
reading until I got to the last page. Let me back up. I never stay up all night. I love sleep. I don't function well without it. Saying that, E&P was worth the missed hours of sleep. When I say that it is more than a romance, I mean that there is so much going on beneath the surface in this novel. It's been a while since I read Fangirl, but I don't remember its conflicts going quite so deep as E&P. Rowell tackles issues of abuse and class tensions while depicting the relationship between Eleanor and Park, leaving them hidden in the underlayers, but still poignant and ultimately heartbreaking. I will read this book again. Many times, I'm sure.
Amulet #1: the Stonekeeper by Kazu Kibuishi:
When I found out Kazu was going to be at LeakyCon, I was super excited. He is a huge asset to the Harry Potter community because he designed the cover art for the gorgeous new American HP editions! Then, I heard him read a piece at the Teenage Writer panel that was… kind of
good
? Which is not the point of the panel, to be clear. And my reasoning was, if that's what he thinks bad sounds like, this must be one hell of a masterpiece in comparison. I picked it up to skim through at the booth, and fifteen pages later, someone was trying to reach around me because I was rooted to my spot. I love love love the artwork in this graphic novel. The full page images are my favorite. They're breathtaking, as is the world Kibuishi has constructed for this series. That being said, I wish The Stonekeeper had gone on longer. I kind of felt like I was dropped in the middle of a television episode when I got to the end. It's not entirely a satisfying read on its own, but I'm sure as a whole the series offers more closure. I really felt like I needed to read the next installation in order to appreciate the first one fully.
Anya's Ghost by Vera Brosgol:
This is another graphic novel, and one I really, truly enjoyed. I was expecting something sad, but I found something creepily "haunting." This was a very dark fairytale-esque read, which is probably why I enjoyed it so much. That's probably my favorite genre right now. I had flashbacks to reading/watching Dexter while I was reading this, that's the level of creepy Brosgol was able to instill. This is a story of how someone's past can scar them forever. The past can warp and distort until not much truth is left. The author's interview at the end was very interesting as well, and it helped me place the story in its context. A quick, satisfying read.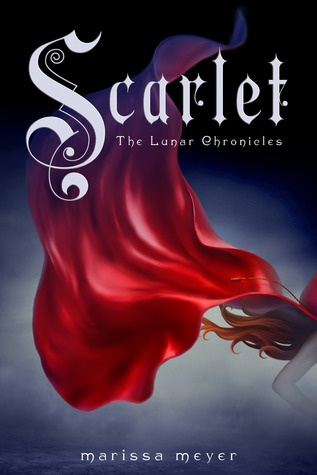 Cinder and Scarlet by Marissa Meyer:
I feel kind of cheap lumping these two awesome books into one review, but I don't think I'd be able to separate them from each other if I tried. It took me a while to track these down, it may not surprise you to know that my local Half Price Books did not have any copies of them at all. I read Cinder in one night. To be fair, I'd read it when it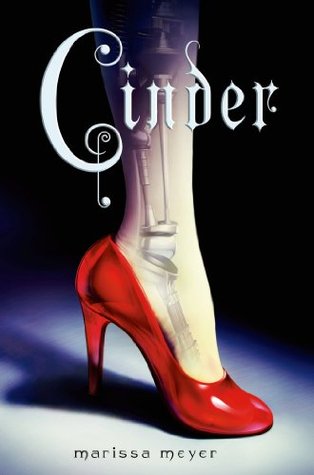 first came out, but I barely remembered it at all. I read Scarlet over the next two days, in between errand running. Unlike some other reviewers I've seen, I liked Cinder a lot more than Scarlet. I found myself missing the world in which Cinder was set, through the fast paced on-the-move plot of Scarlet. Truly though, I think Cinder is an astounding work of art. It is everything both a Science Fiction and Young Adult novel should be, and even though it is a retelling of a fairytale, it comes with its own surprises. As attention grabbing as Scarlet was, I couldn't help but find myself thinking that the main romance of the novel was unnecessary and a tad bit forced. One against-all-odds relationships in a series is difficult enough for me to accept, thank you very much. These stories are so gripping, it really is hard to put the book down. I kept telling myself one more chapter, one more page and then I'll get dinner. The thing I hands down love about these books is that Cinder and Scarlet are kind of badasses. They're much more tech saavy than I would be, that's for sure! I read the first few pages of Cress, the next book in the installment, and I'm so freaking excited I can barely see straight!! I ordered a copy of it right after I started Cinder, but it hasn't been delivered yet, and so I wait.